Client: Cru
Event: Staff Conference
Location: Moby Arena – Fort Collins, CO
Every other year, Cru brings all their staff together for a conference to encourage and equip the attendees.  While this event has had a long history, Reach Communications was tapped to help take it to the next level in 2015.  In 2017, it was decided to do the event in the round.  While a lot of planning and preparation went into making this happen, the results were well received and plans are already in place to have the 2019 conference in the round as well.
Cru staff member and event producer Vicki Guinn stated, "While I have worked with a handful of production companies in my event planning experience, no one serves with such excellence and kindness like Reach Comm.  I say often, if Reach is your first experience you are now spoiled for life. I have found both leadership and team members committed to skill and character…a rare combination in today's world.  I have worked with Reach multiple times now and each time they maintain their values and high standards.  I truly dont want to work with anyone else."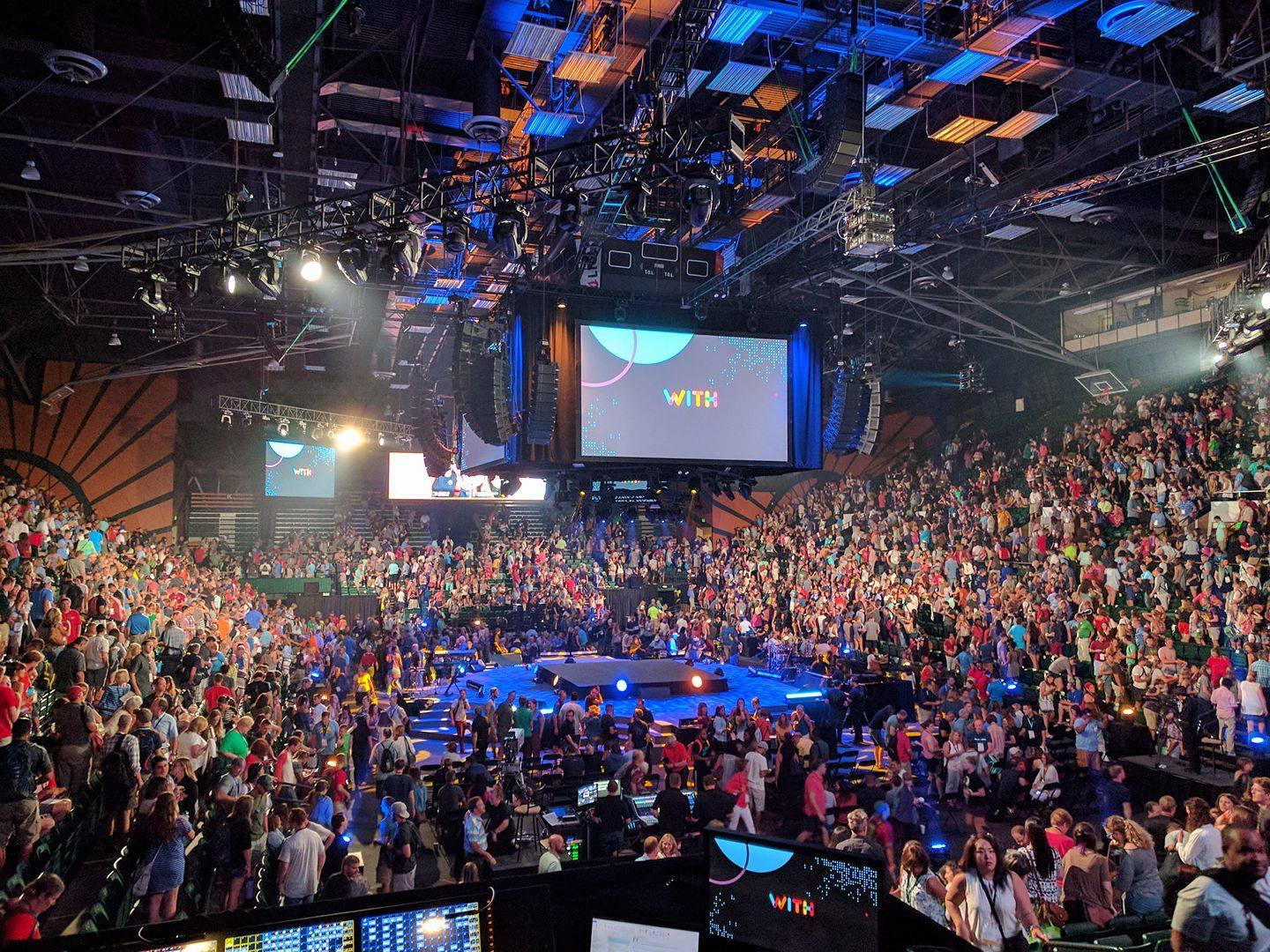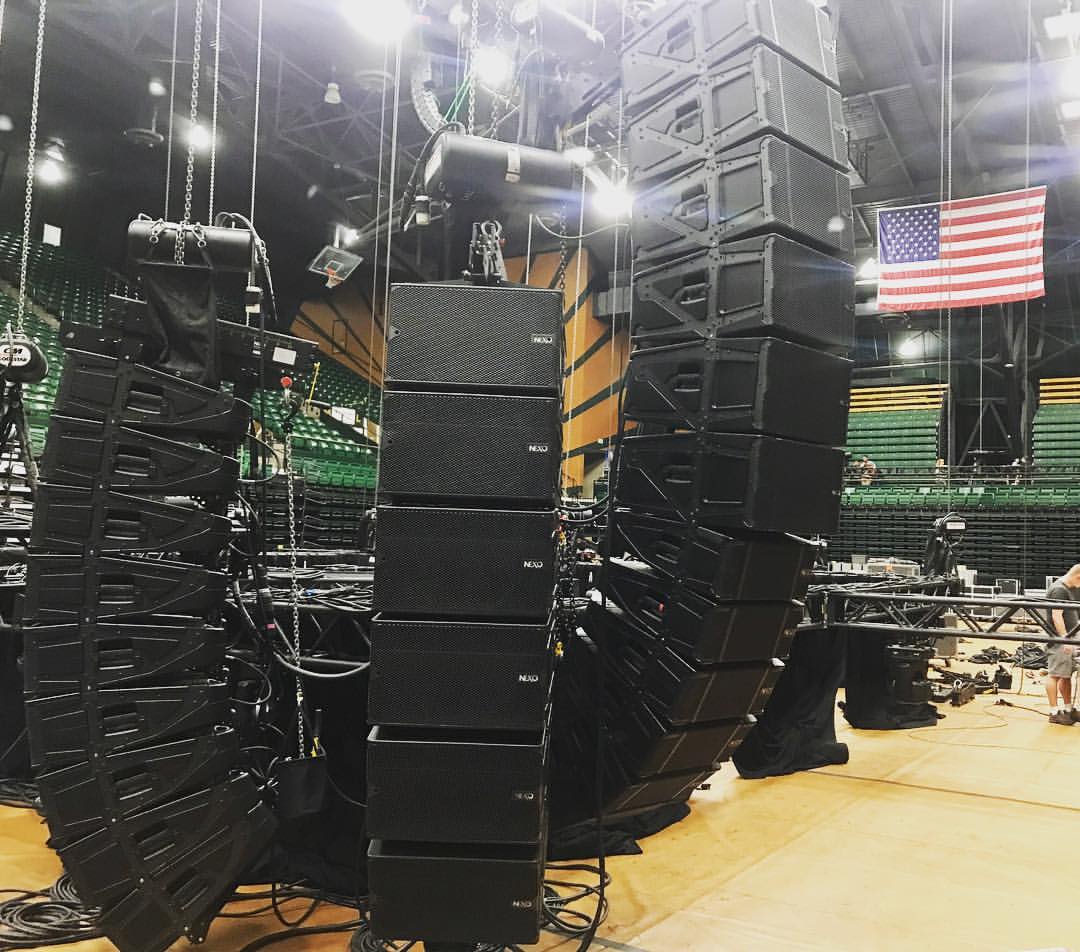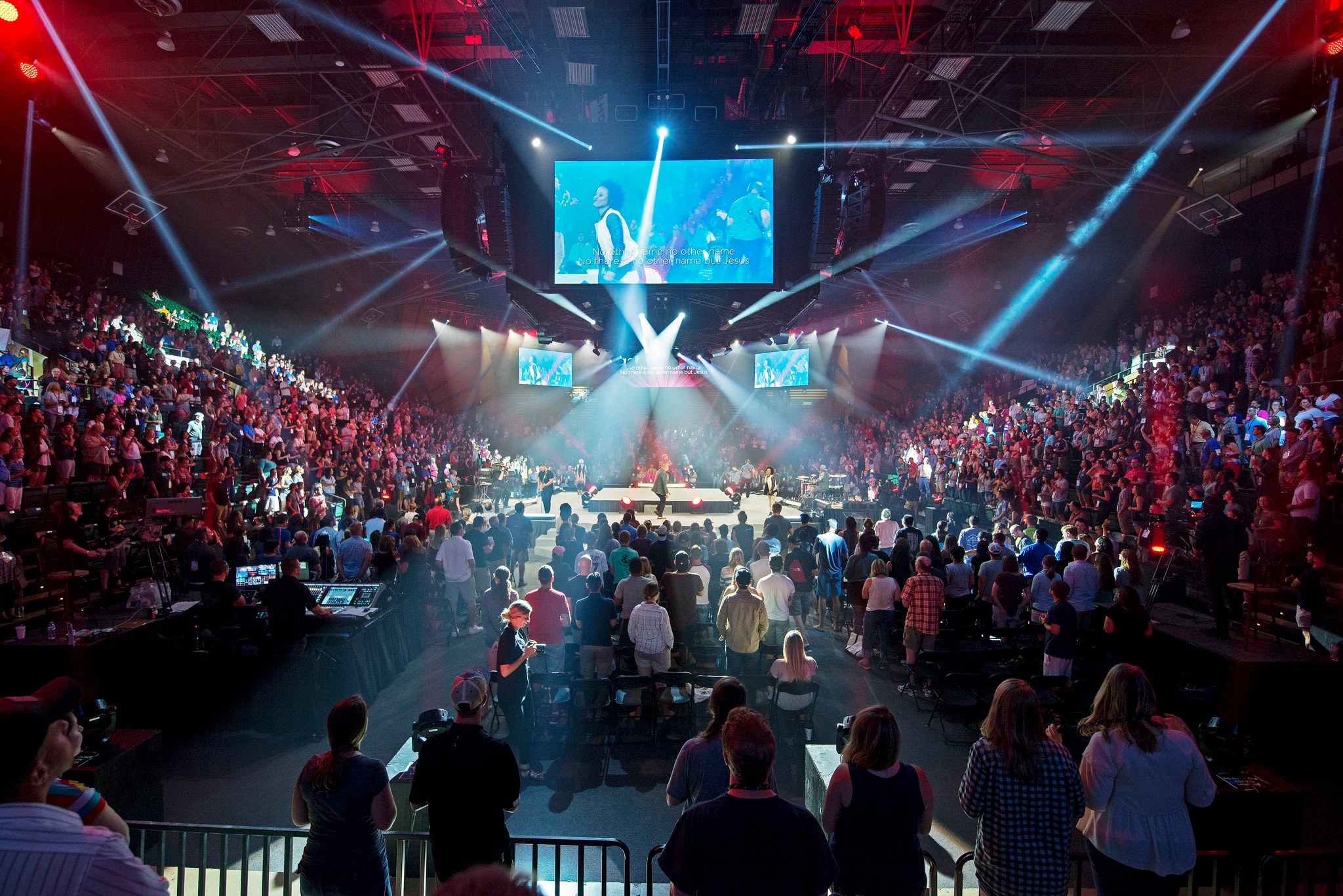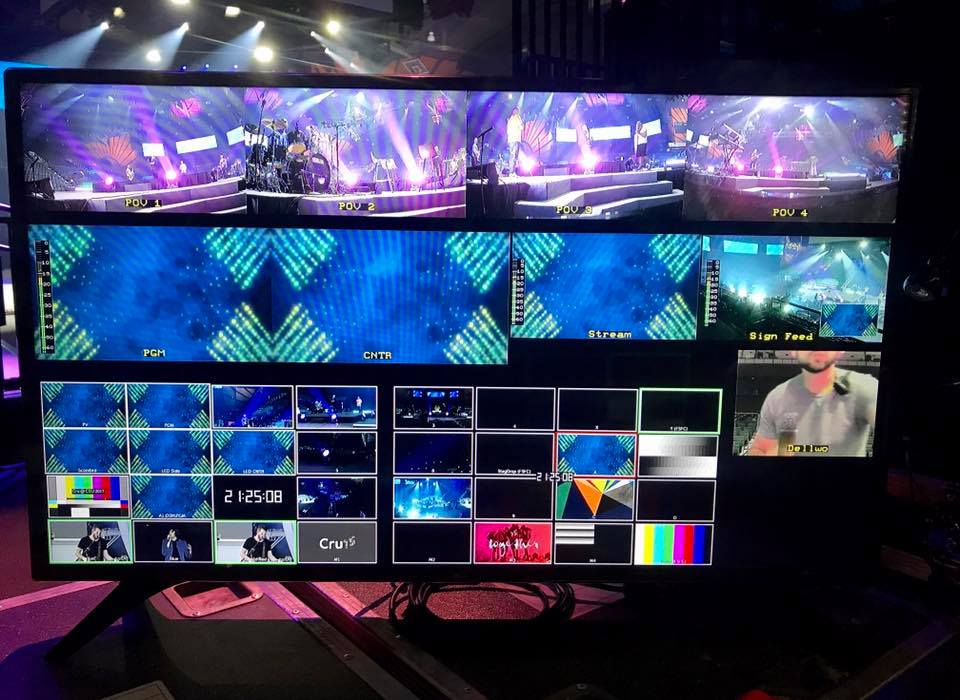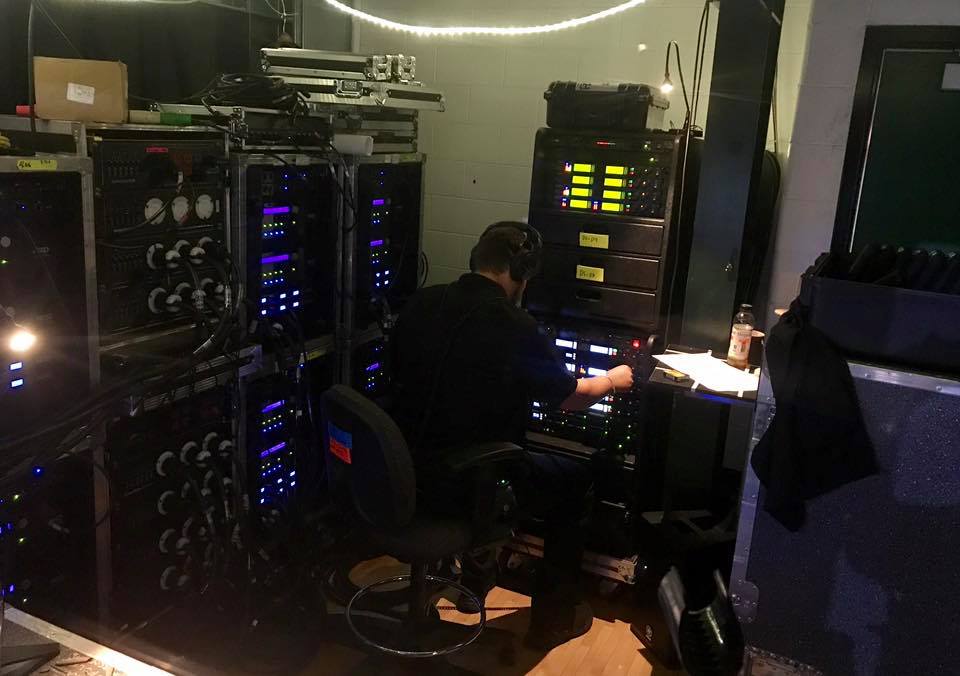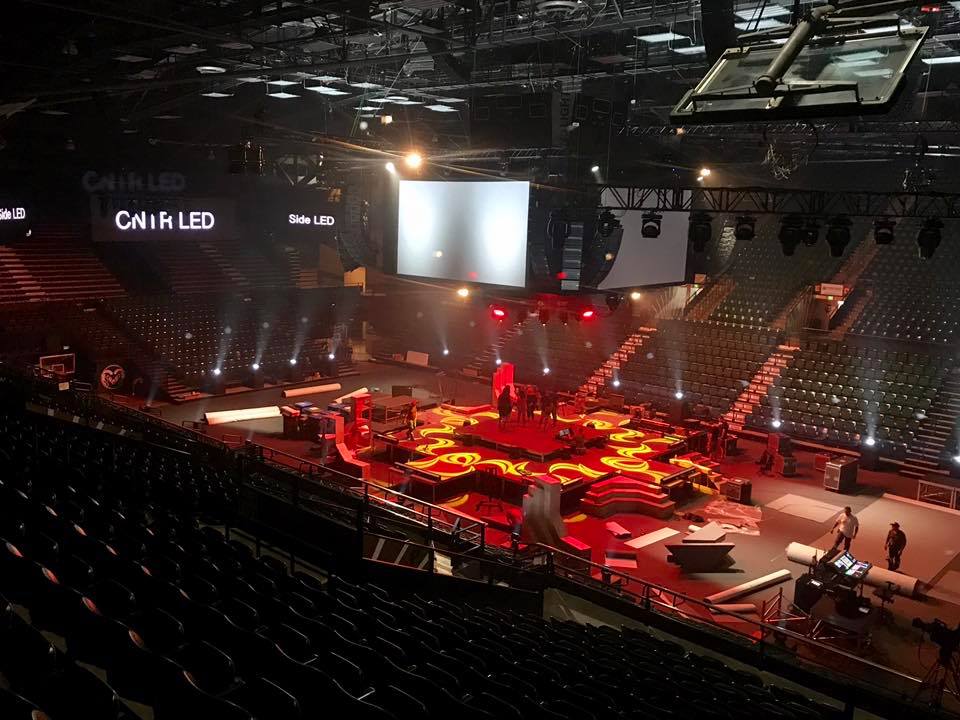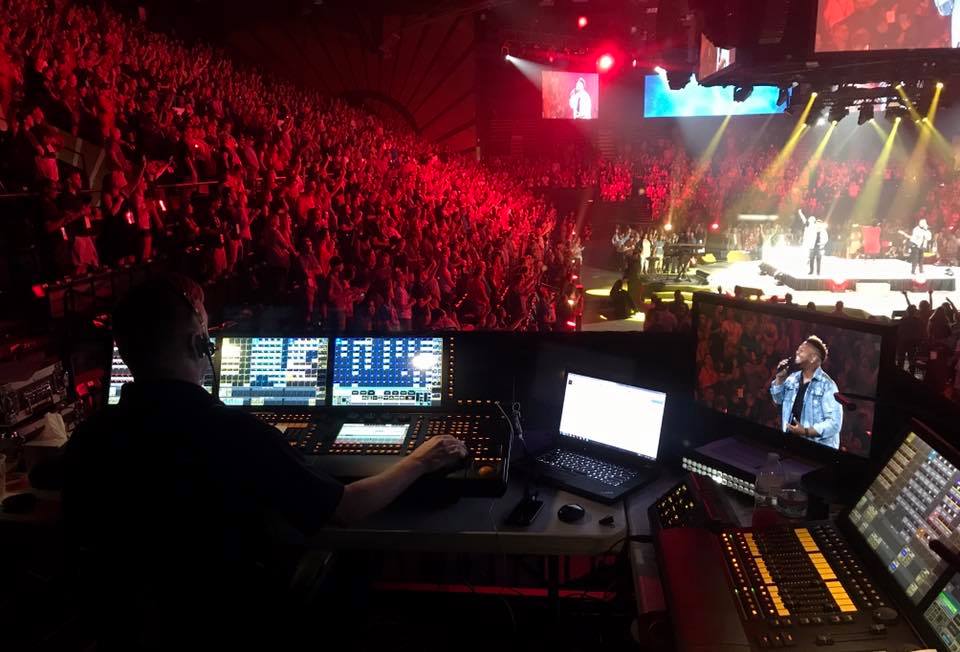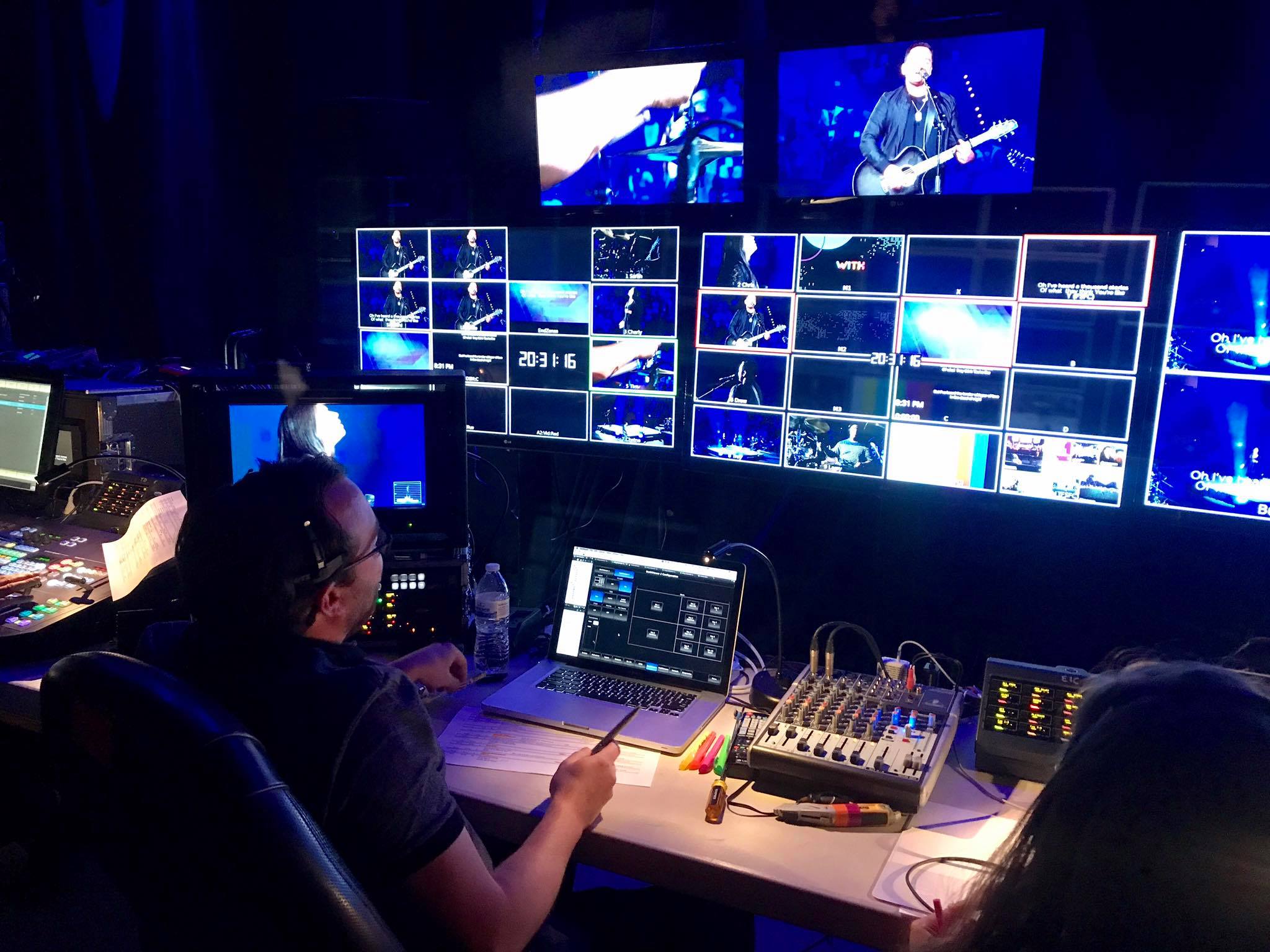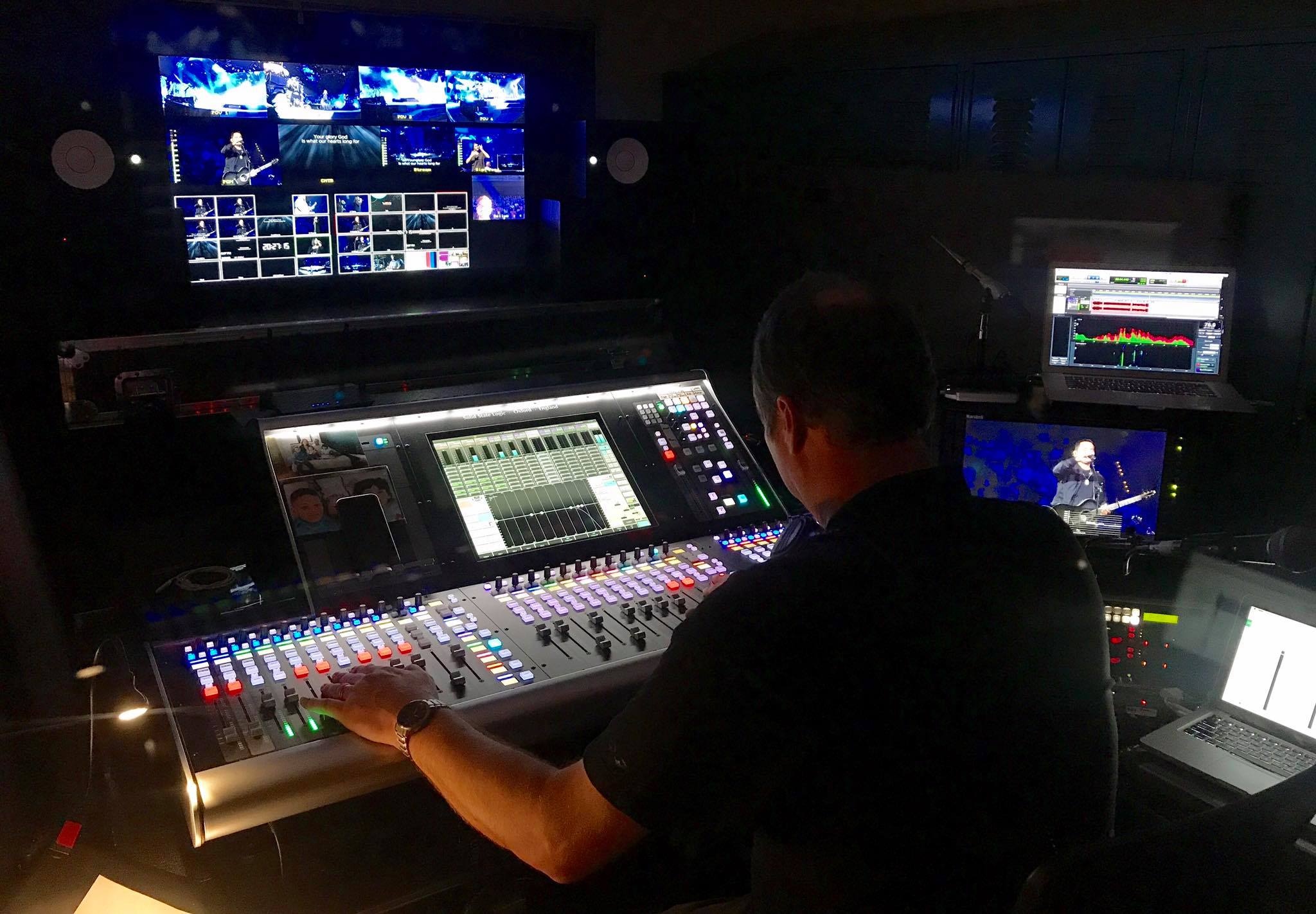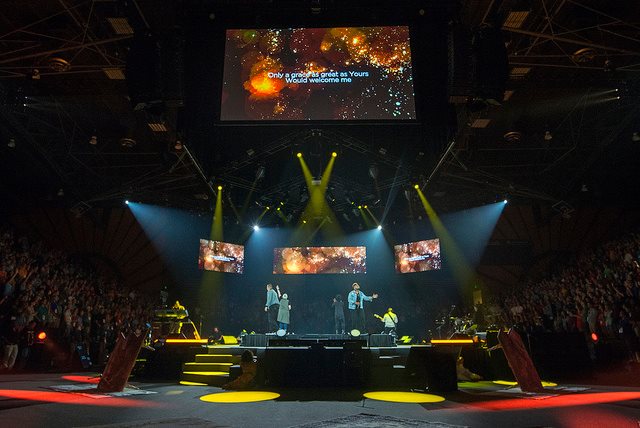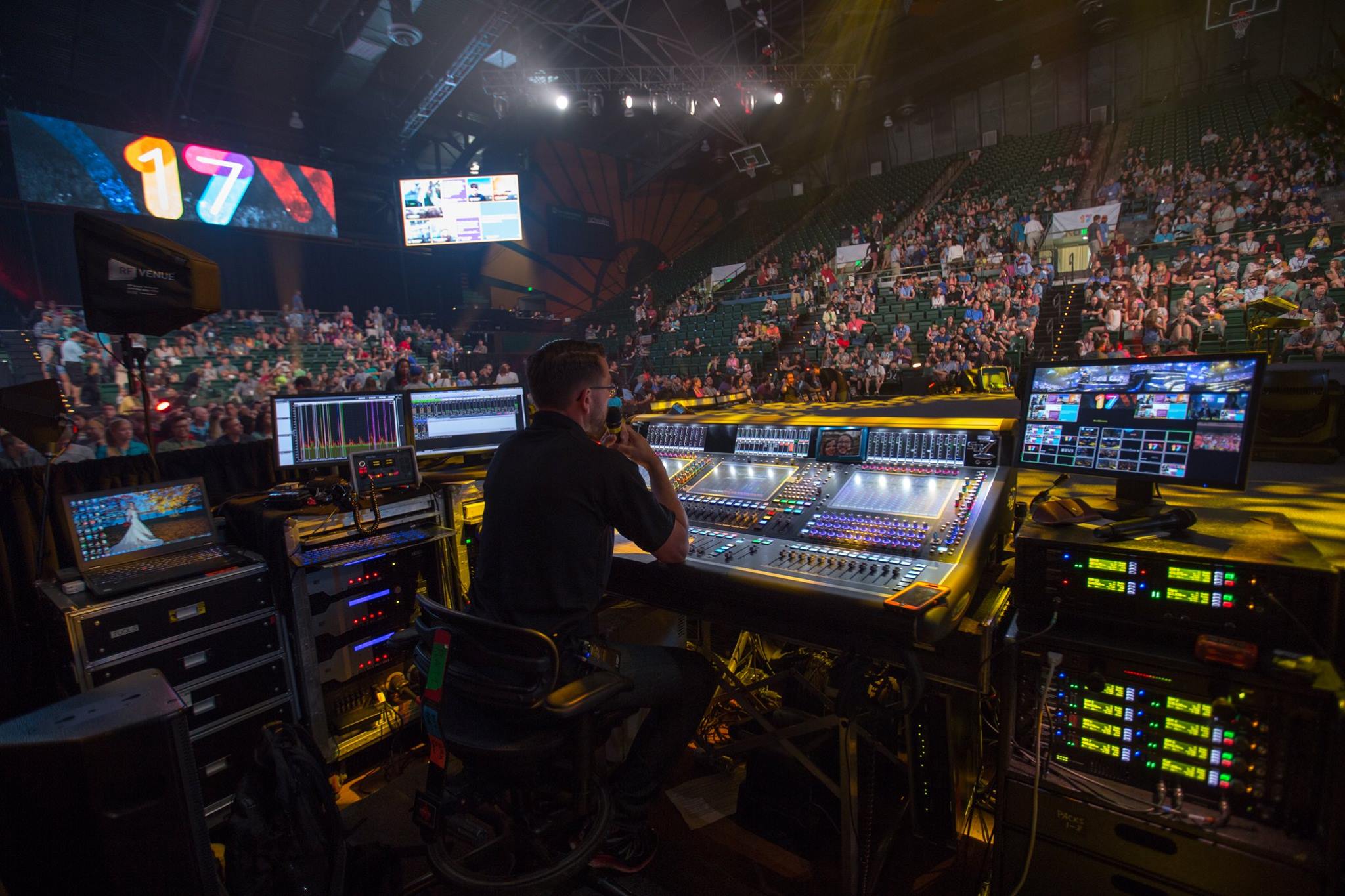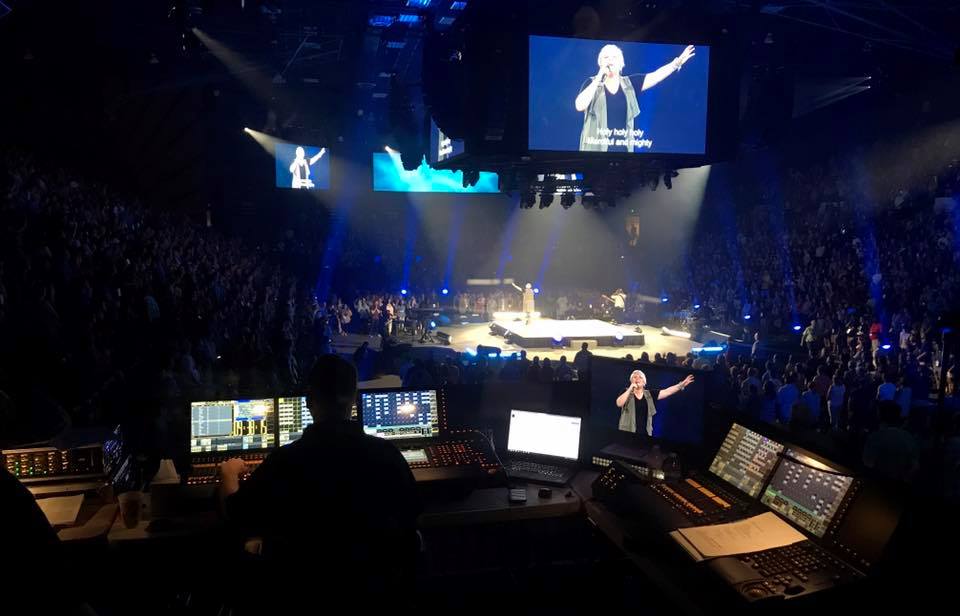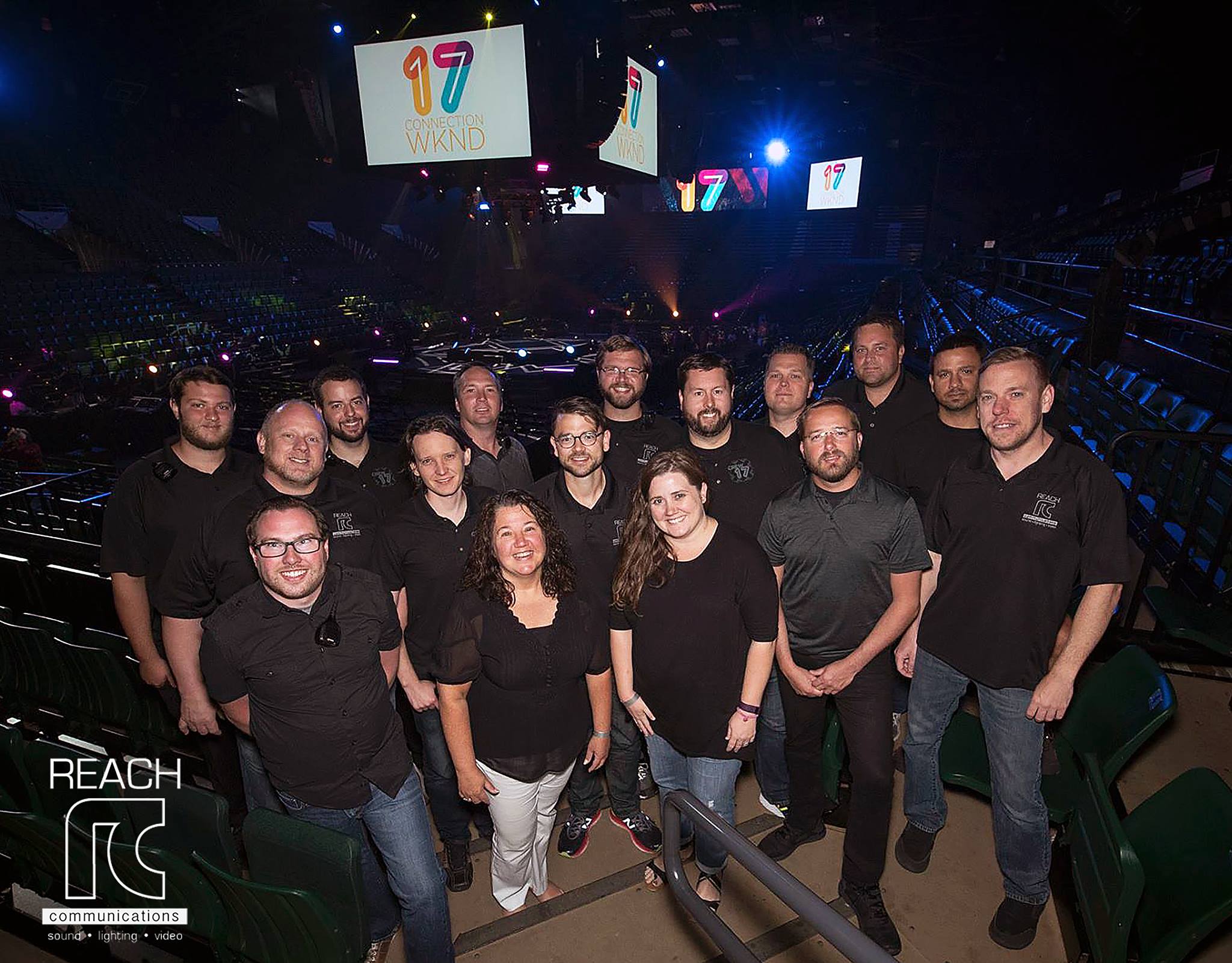 Audio System Details:
24 NEXO STM M46
24 NEXO STM B112
60 NEXO STM M28
16 NEXO RS18 Subs
8 NEXO ID24 Front Fills
SSL L500 (FOH) console
SSL L200 (Broadcast) console
Digico SD7 (MON) console
Shure Axient Digital (8ch) Wireless Mic System
Shure PSM1000 (8ch) Wireless IEM System
ClearCom Freespeak wireless com
ClearCom HelixNet wired com

Lighting System Details:
16 Martin Viper Profiles
16 Chauvet 230SR Beam
16 Martin Quantum Wash
12 Martin Aura XB
12 Ayrton Magic Blade FX
6 4-light blinders
1 GrandMA3 lighting console
1 GrandMA2 lighting console

Video System Details:
Ross Carbonite 2ME Live Switcher
Ross Carbonite 1ME Broadcast Switcher
8 – Hitachi HD6000 Cameras
4 – 12 x 21 ft Projection Screen (iMag)
8 – Panasonic 20k Projectors (iMag)
4 – 6.5 x 12 ft LED (graphics)
2 – 6.5 x 24 ft LED (graphics)
Contact the Event Services team to see how we can assist with your next event!