Client: MN District Assembly Of God 
Event: MYC (Minnesota Youth Convention)
Location: Taylor Arena – Rochester, MN
Every year roughly 4000 students plus leaders descend upon Rochester, MN for the annual youth convention.  Reach Comm has been providing production for this high energy event since 2009.  MYC is a 2 day event with 3 sessions plus a late night event that has been a concert or comedy/illusion entertainment.  Full production consisting of audio, lighting and video is provided by Reach.
District Youth Director Kirby St John stated, "Our partnership with Reach Comm on MYC has yielded results that continue to amaze and inspire our attendees and the leadership team.  I can't imagine working with anyone else on our events!"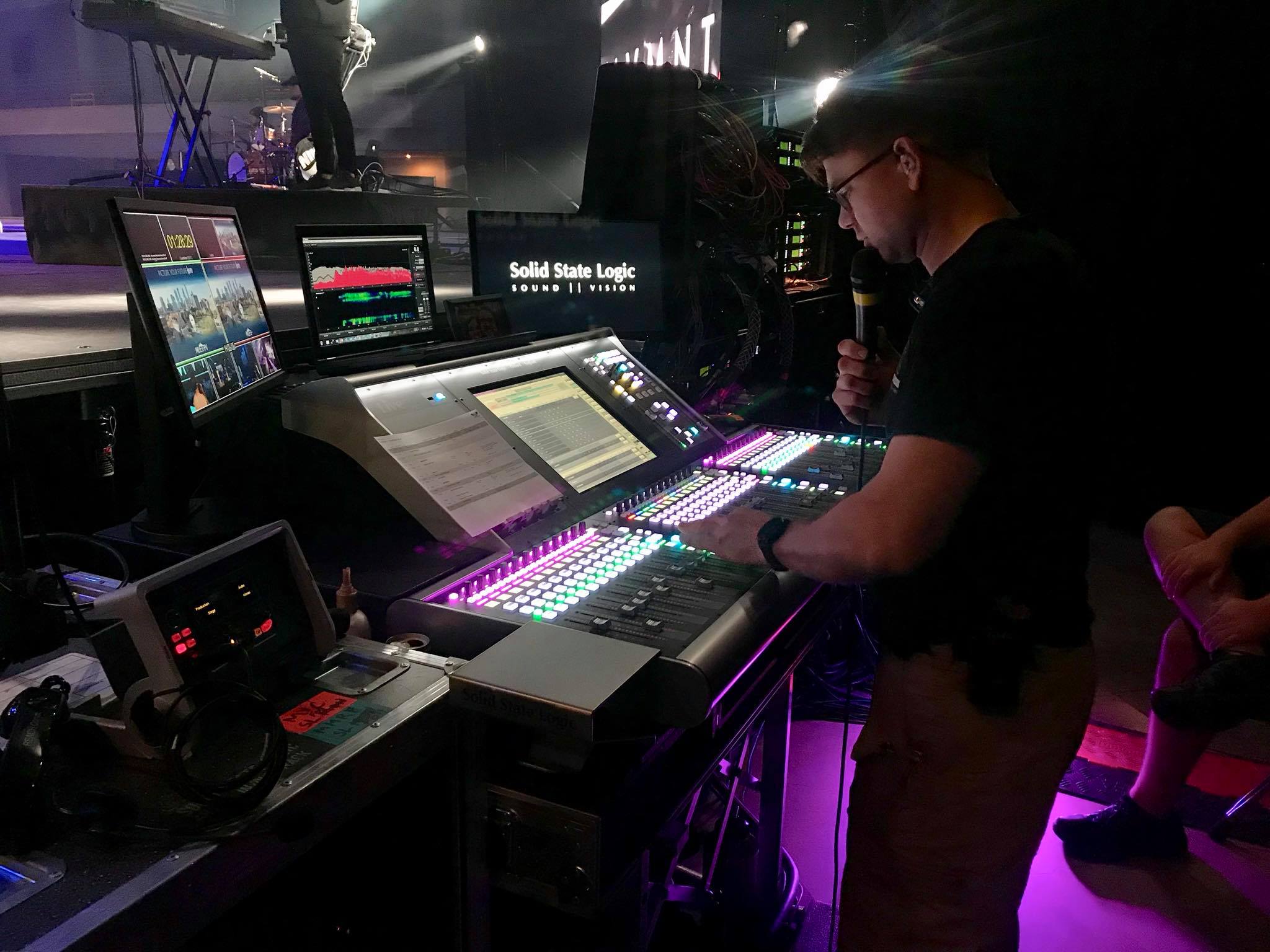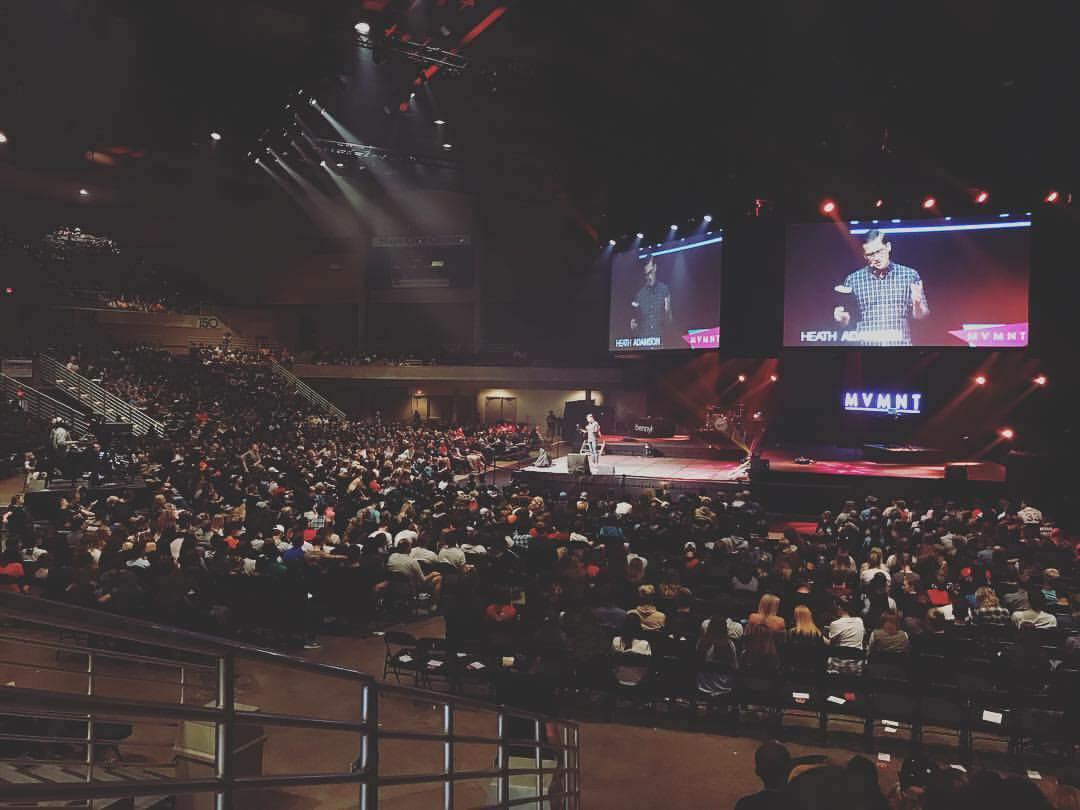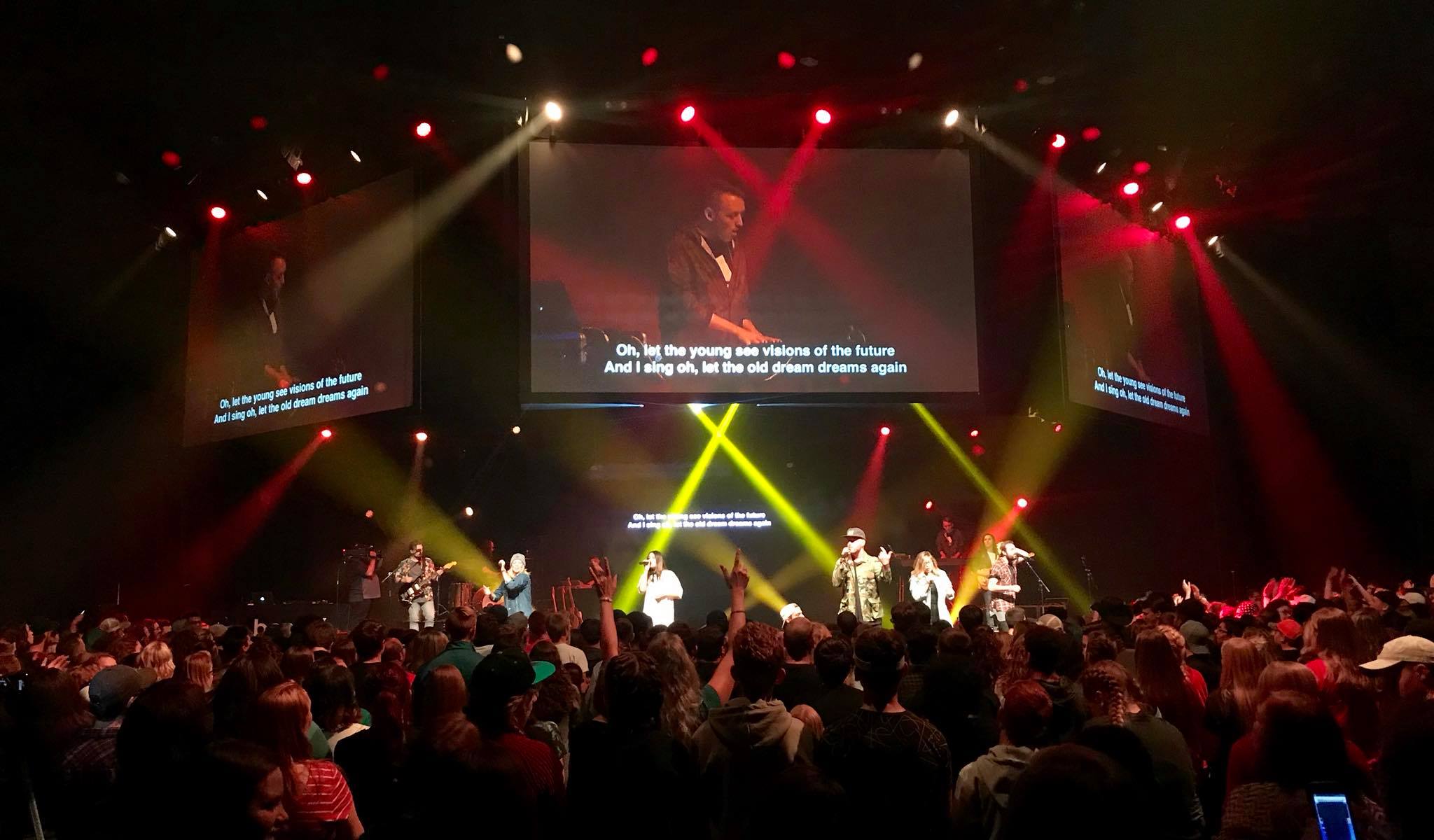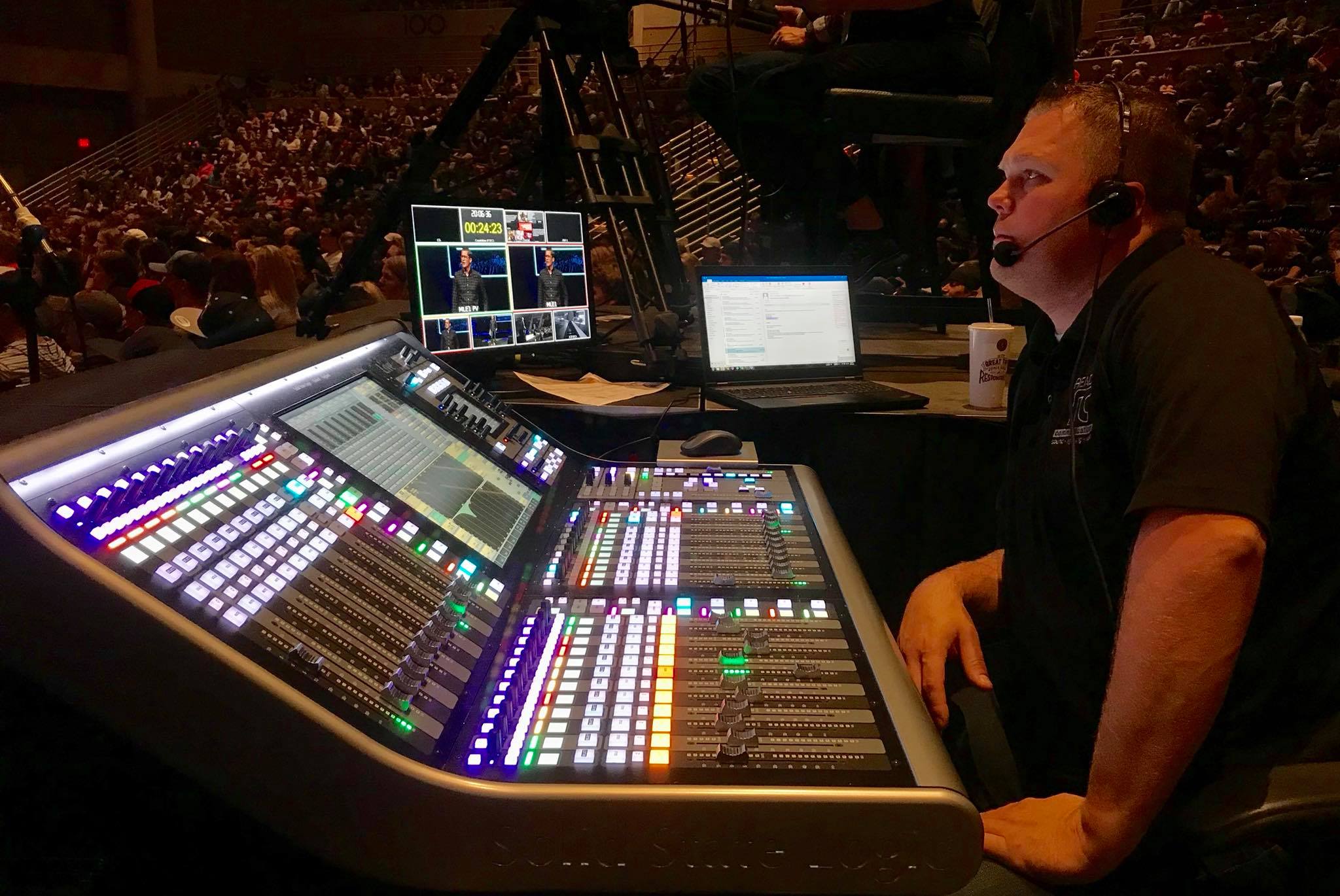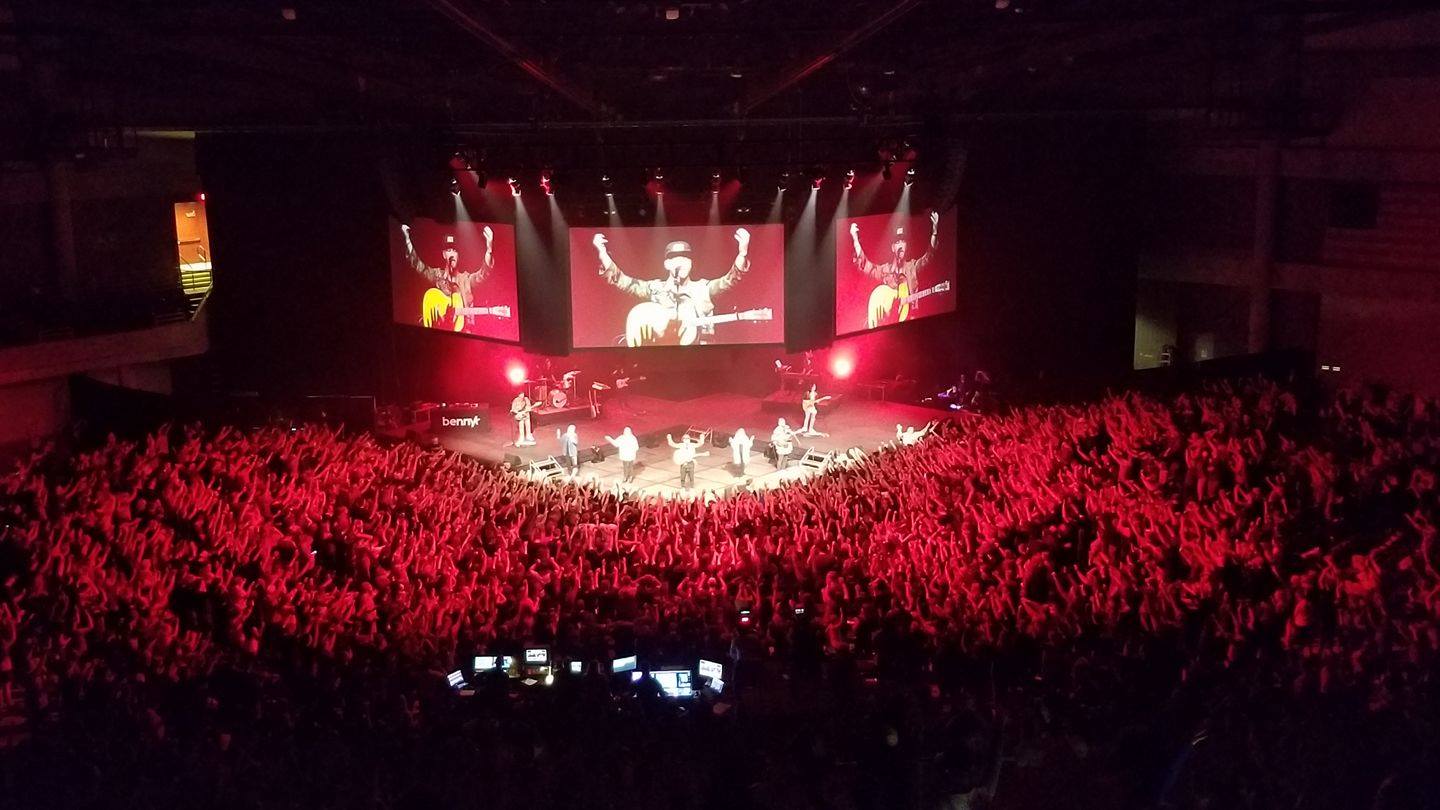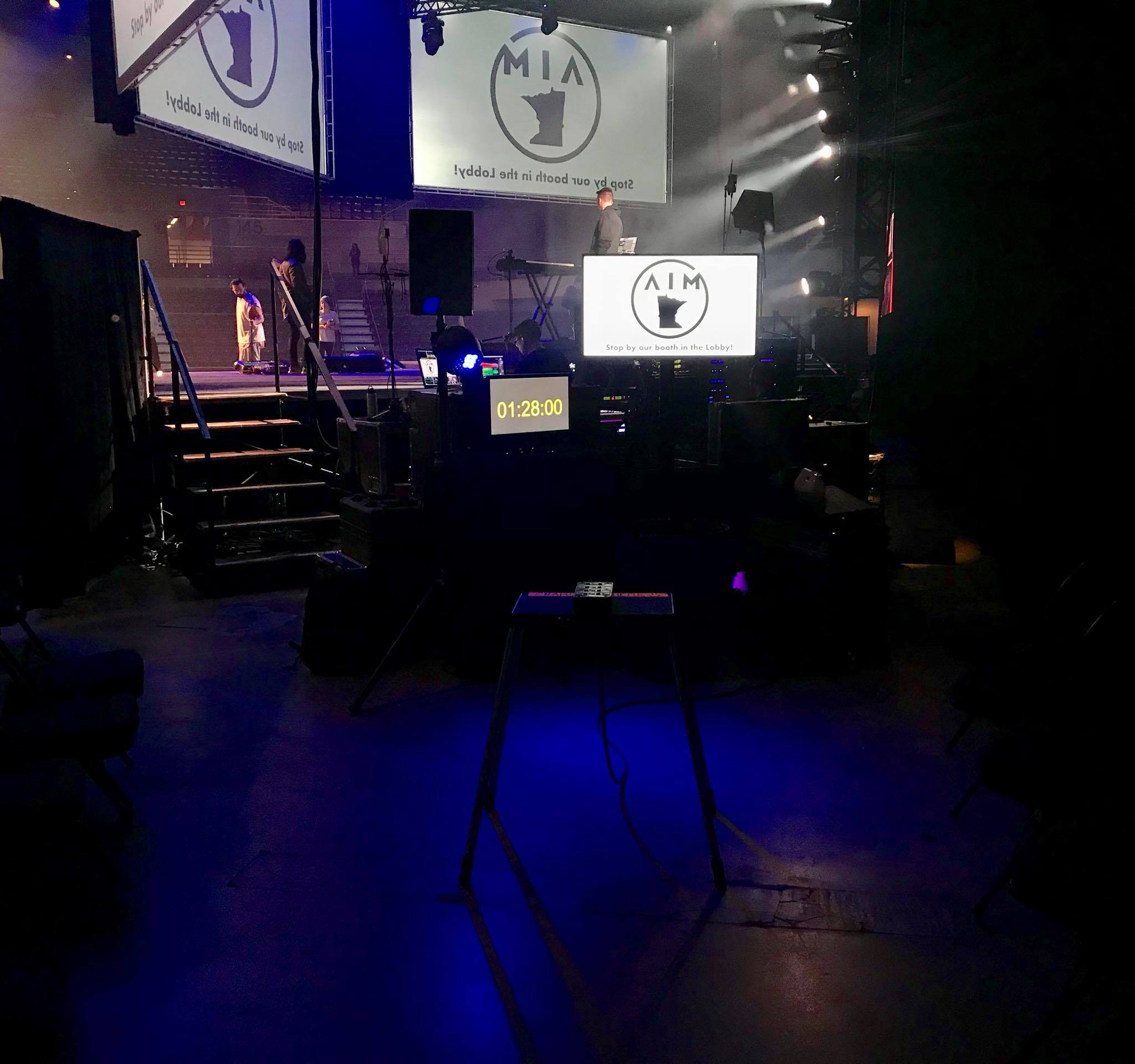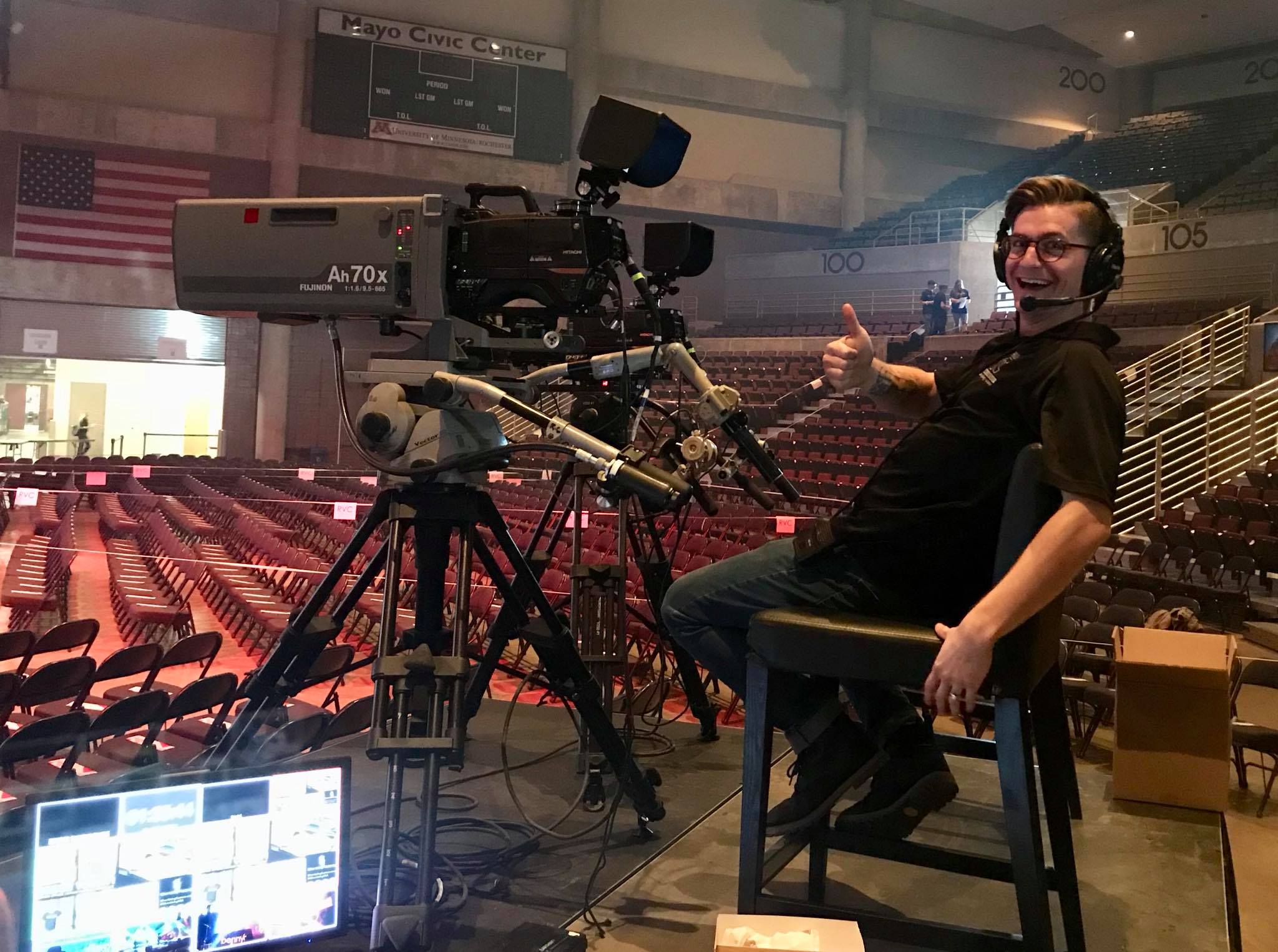 Audio System Details:
15 per side NEXO STM M28 Main Hang
2 per side NEXO STM B112 Main Hang
6 per side NEXO STM M28 Outfill
4 per side NEXO RS18 Subs (cardiod configuration)
6 NEXO PS10R2 Front Fills
SSL L500 (FOH) – SSL L200 (MON) consoles
Shure UHFR (8ch) Wireless Mics
Shure PSM1000 (8ch) Wireless IEMs
ClearCom Freespeak wireless com
ClearCom HelixNet wired com

Lighting System Details:
16 Martin MAC Quantum Profile
16 Martin Rush MH6
16 Chauvet 230SR Beam
16 Martin Mac 101
16 Martin MAC Aura
8 2-light crowd blinders
6 ETC S4 10 Degree Ellipsoidal
6 ETC S4 19 Degree Ellipsoidal
1 GrandMA2 lighting support console

Video System Details:
1 Ross Carbonite HD/SD SDI 2ME Switcher
3 12 x 21 ft screen (iMag) w Panasonic 20k projectors
1 5 x 20 LED wall (graphics) Absen A3
3 Hitachi HD6000 Camera w/ Fiber
1 Fujinon 70x Camera Lens
1 Fujinon 42x Camera Lens
1 Fujinon 17x Camera Lens
Contact the Event Services team to see how we can assist with your next event!