Client: KTIS 
Event: Joyful Noise Music Festival
Location: National Sports Center- Blaine, MN
This event is a 2 day music festival with roughly 20,000 attendees.  Reach Comm provides full productions for this festival which includes the Main Stage audio, video, lighting, staging and backline.  There is also a kids game field where a sound system is deployed, and some truss, lifts, lighting and audio in the vendor area.  The event is held annually, and Reach Comm has been providing production since its first year in 2009.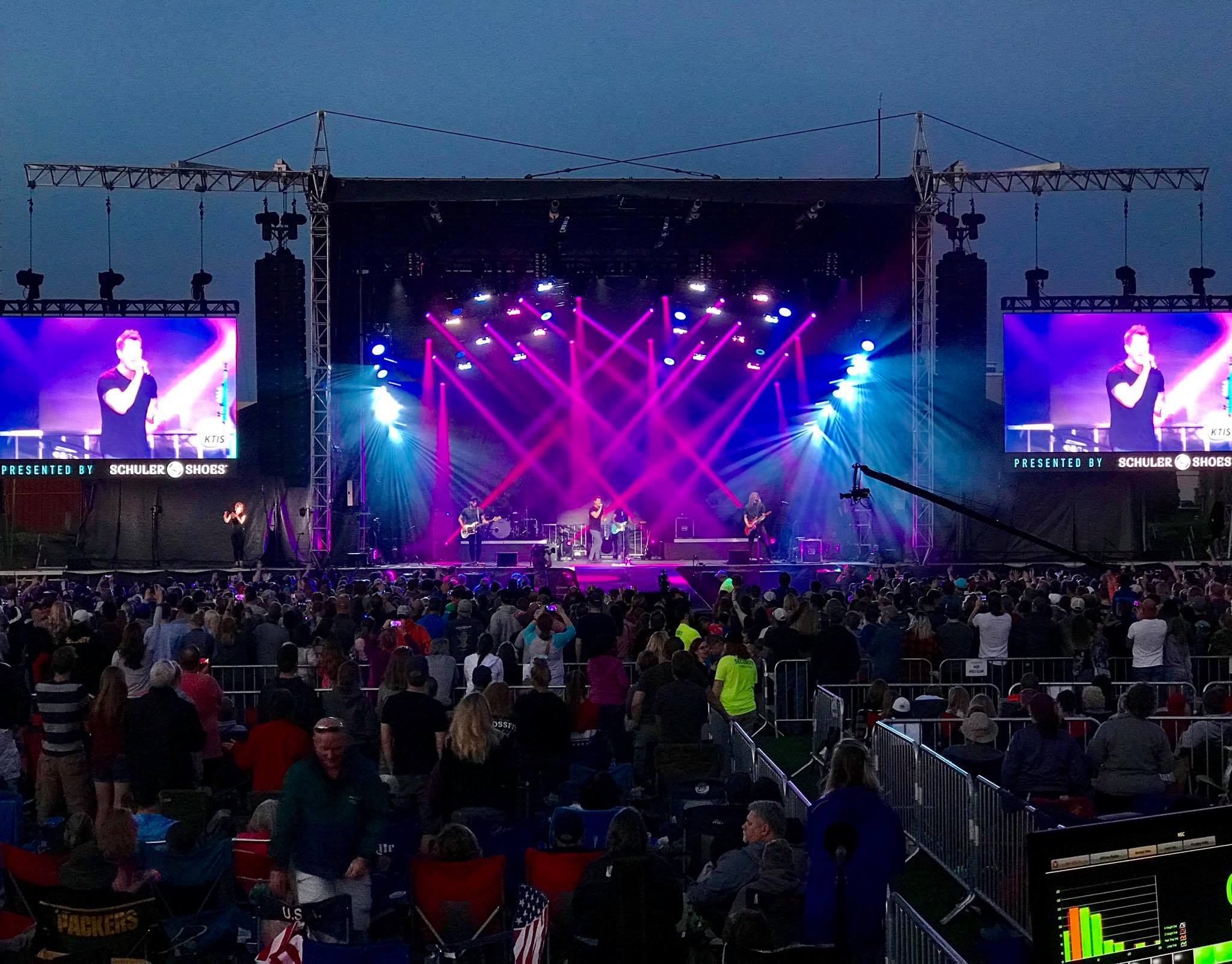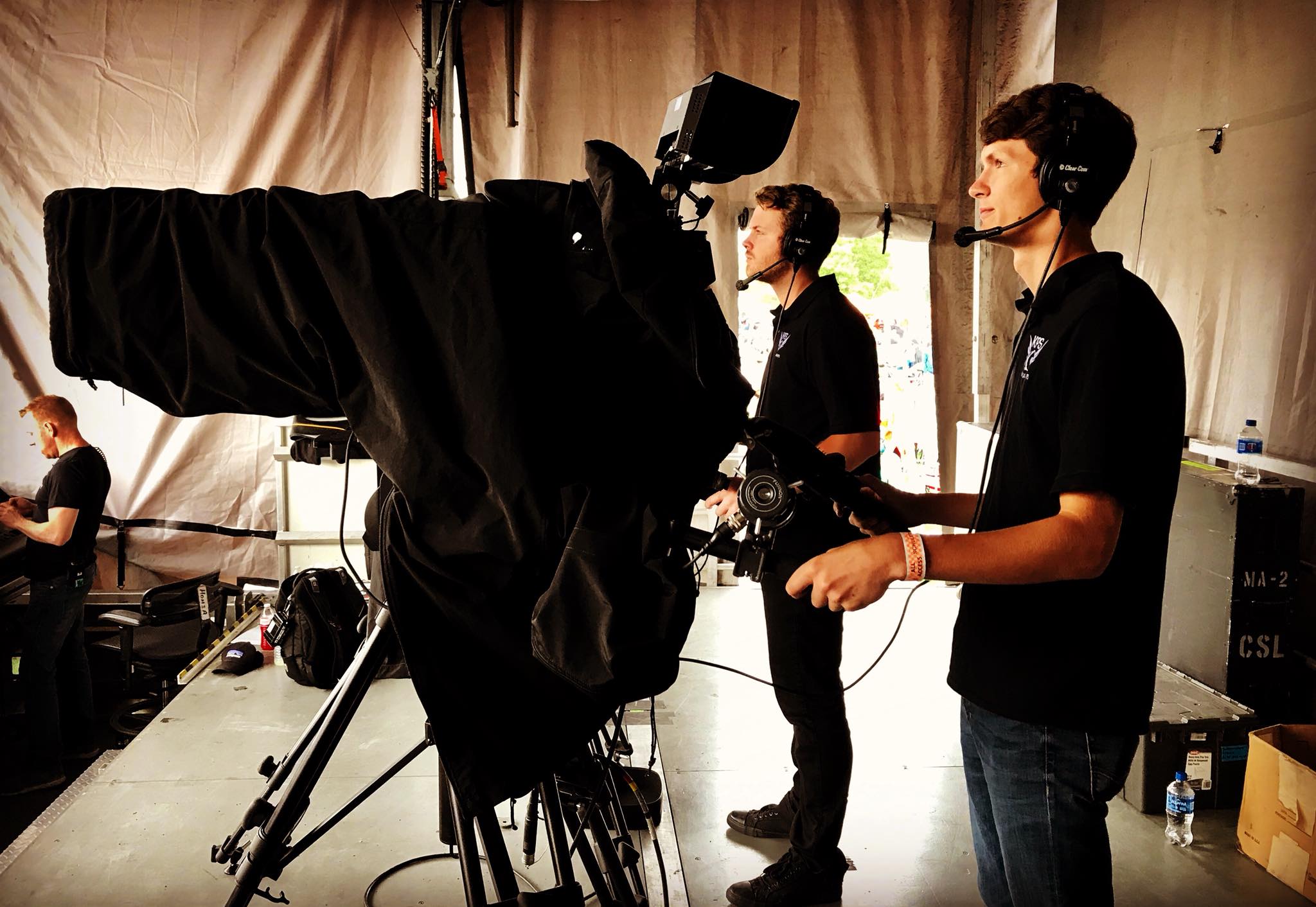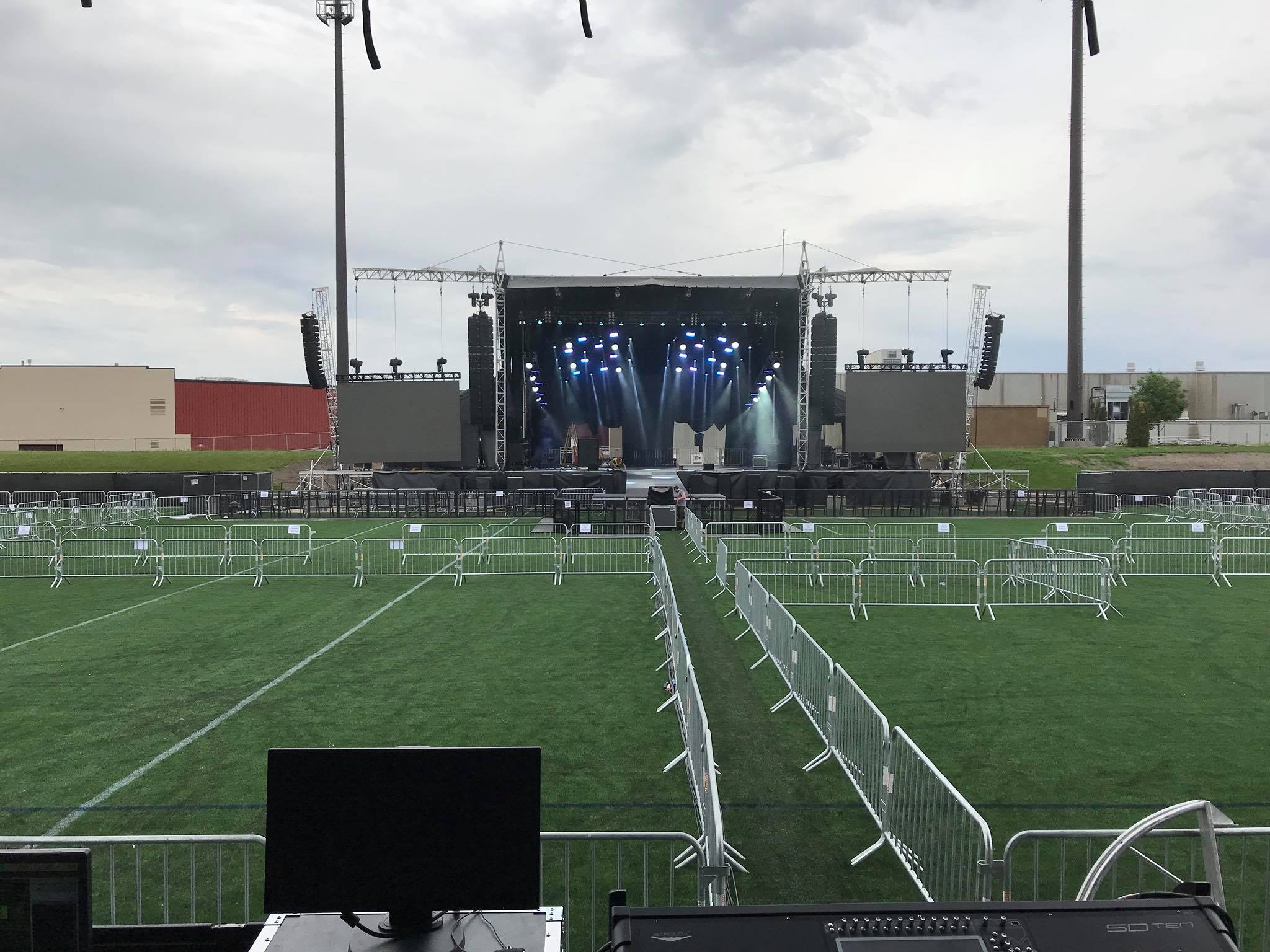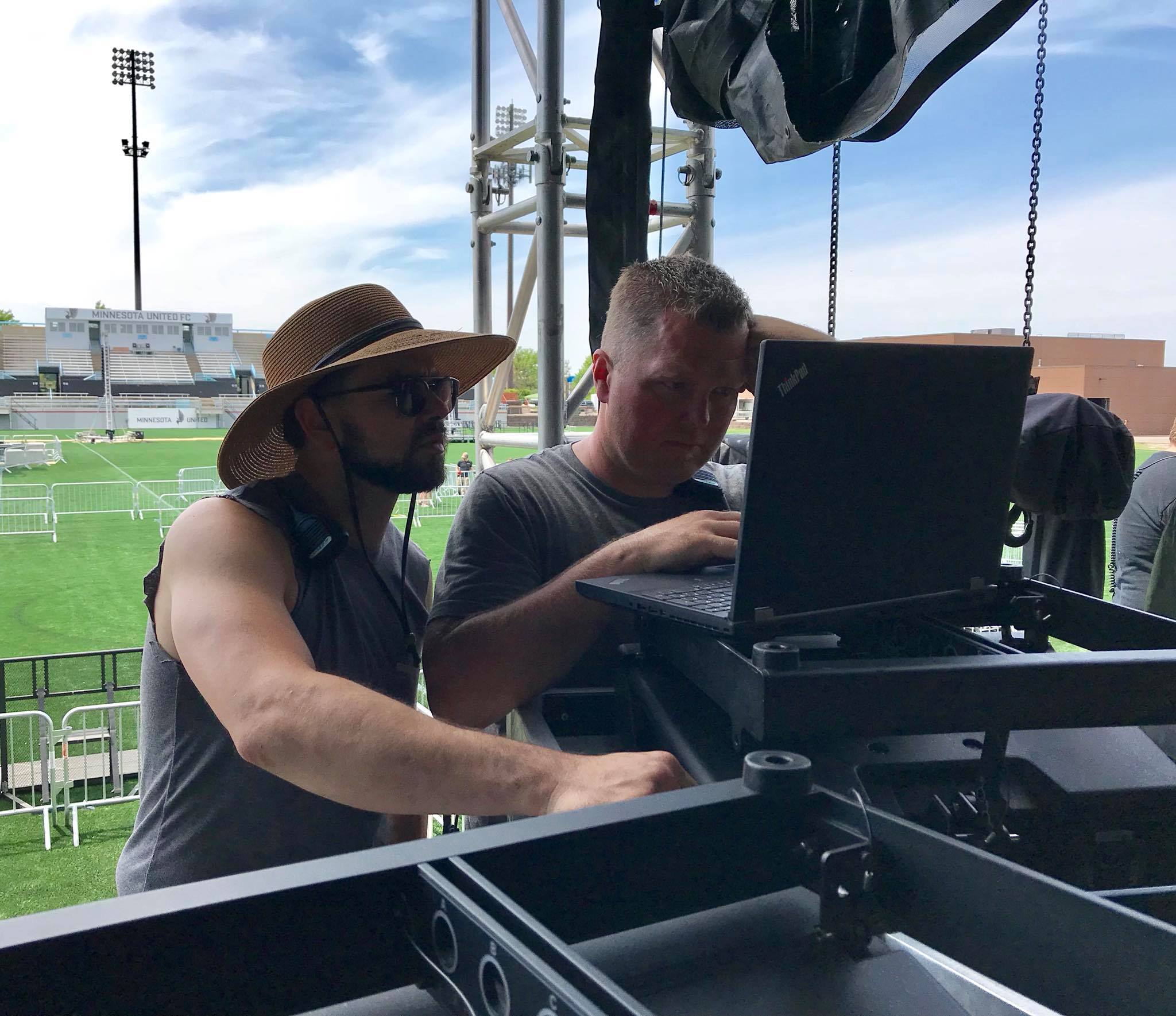 Audio System Details:
15 per side NEXO STM M46/B112
2 per side NEXO STM M28 downfill
12 NEXO M10 Front Fills
18 NEXO RS18 Subs
12 NEXO STM S118 Subs
12 per side NEXO STM M28 outfill
2 per side NEXO STM B112 outfill
9 NEXO STM M28 & 4 STM B112 per delay tower – (4 towers)
Digico SD10 & Avid Profile (FOH)
Yamaha QL1 (FOH Speaking & Playbacks)
Digico SD12 &  Avid Profile (MON)
Shure Axient Digital (8ch) Wireless Mic System
Shure UHFR (4ch) Wireless Mic System
Shure PSM1000 (8ch) Wireless IEM System
Sennheiser 2000 (8ch) Wireless IEM System
ClearCom Freespeak wireless com
ClearCom HelixNet wired com

Lighting System Details:
16 Martin Viper Profile
16 Martin Quantum Wash
12 Martin Aura XB
16 GLP JDC1 Strobes
16 Chauvet 230SR Beam
8 Ayrton Magic Blade FX
4 8-light blinders
4 Lycian Follow Spots
24 Tyler Truss 8ft
4 Tyler Truss 10ft
1 GrandMA2 Full Size lighting console

Video System Details:
2 – 11.5 x 20 ft LED Wall (iMag)
1 – 6.5 x 25 ft LED Wall (graphics backdrop)
3 – 9 x 16 ft LED Wall (delay iMag)
Contact the Event Services team to see how we can assist with your next event!