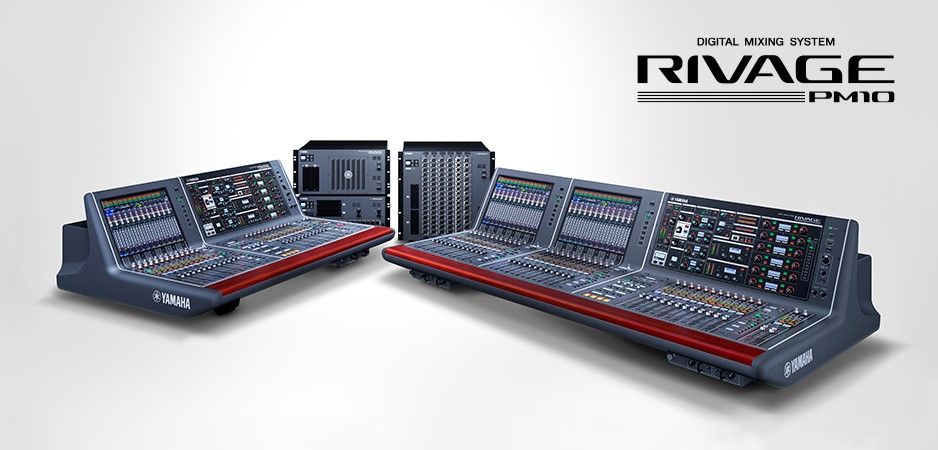 Yamaha's first professional live sound console was released more than 40 years ago…  and now…
The Yamaha Rivage PM10 is a thoroughly refined flagship that defines the direction for future generations.
REACH Communications, Inc. is one-of-few rental houses in the U.S. with this unit available for rent.
Features:
Hybrid Microphone Preamplifiers
VCM Technology Models SILK Processing, by Rupert Neves Designs
Dan Dugan Sound Design Automatic Mixer Built-In
Overlay and Isolate Filters for Enhanced Scene Memory Operation
Flexible Live Recording
Touch Screen and Fader Strip Merge, Helps Facilitate 2-man Operation
Dual Monitor Outputs
Optimized Control Viewing Angles
144 Input Mix Channels, 72 Mix Busses, 36 Matrices
24 DCA Groups, 12 Mute Groups
2 Stereo Buses, 1 Mono Bus, 2 Cue Busses
144 I/O of Dante with HY144-D
Recent Shows:
Reach Communications provided a Yamaha Rivage PM10 for Super Bowl Gospel Celebration 2017, featuring Snoop Dogg, Sheila E., and Minneapolis' own Grammy Award-winning Sounds of Blackness.
This console can be setup in a 'split' mode with independent cue busses and channel selection.  We used this configuration for Pulse Twin Cities 2018, with speaking mics and playbacks setup on the left bank (run by Steve) and the center and right banks setup for band mixing (run by Dan).
The Yamaha Rivage PM10 is available for rental or purchase from REACH Communications.
For more information on specific product package options and availability, please contact us at 763-657-0693 or email us.